Year 1 Maths
Welcome to the Year 1 Maths page. Throughout the year we will be following the National Curriculum to develop our skills in Place Value, Number, Measurement and Geometry. We will study our Maths in a variety of different fun and engaging ways.

In Autumn we looked at place value focusing on numbers to 10. We had so much fun using a range of resources such as bar models and part whole model. We learnt lots of new things.
During the Autumn term, Year 1 have been looking at 2D and 3D shapes. Children have been able to group 3D shapes due to their properties. We also have to ensure that children see the shapes in a varity of orientaions so they develop a deeper understanding of the shape. When looking at 2D shape It is also important that children recognise 2D shapes as FLAT.
Children have also been able to use 2D and 3d shapes to make patterns based on shape, size and colour.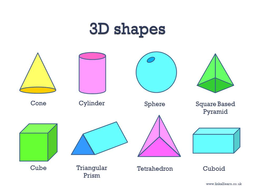 Maths in Spring
This half term we will be focusing on Place Value within 50. Children will develop the ability to count forward and backwards to 50 using number tracks. They will also learn how to group in tens and that 1 ten is equal to ten 1s. To do this children will be using a range or resources such as straws, cubes, lolly pop sticks and ten frames.
We will continue to update the Maths page to inform you of the topics we have covered in class.
White Rose Maths
Influenced, inspired and informed by the work of leading maths researchers and practitioners across the world, White Rose Maths brings together a team of highly experienced and passionate maths teaching experts to train, guide, help and support with their scheme.
''Together, we're building a whole new culture of deep understanding, confidence and competence in maths – a culture that produces strong, secure learning and real progress. No matter what their starting points, we help teachers and learners everywhere to achieve excellence.''
Please feel free to take a look at their website where you can find the Year 1 scheme and outline on the website.
https://whiterosemaths.com/resources/schemes-of-learning/primary-sols/
Twinkl
www.twinkl.co.uk/offer
Twinkl are offering a free one month ultimate membership free of charge to access high-quality learning during any periods of disruption. Follow the link to their website and enter the code UKTWINKLHELPS
Classroom Secrets are offering a free account for children to sign up and access games.
https://classroomsecrets.co.uk/
Websites
Here is a range of websites which you can use at home with your child.
https://www.topmarks.co.uk/maths-games/5-7-years/counting
https://www.oxfordowl.co.uk/for-home/kids-activities/fun-maths-games-and-activities/