At St Patrick's Catholic Primary Academy, we believe in working together with our families to provide the best care for all of our children. This can mean offering care and Wellbeing support to those children who are affected by a Mental Health issue, including anxiety and low self-esteem.
This can be very worrying for families and we have gathered together some resources we hope will help. Please speak to your child's class teacher in the first instance if you need any further help or support. We have designed this page in the hope you find useful links for anybody that has concerns about their child's welfare.
Health for Kids
Health for Kids is a fantastic resource for health-related subjects for children aged 4-11 years. It includes exciting activities, games and advice on everything from staying healthy to managing feelings.
CAMHS
CAMHS are the NHS services that assess and treat young people with emotional, behavioural or mental health difficulties.
CAMHS support covers depression, problems with food, self-harm, anger and anxiety, to name a few.
There are local NHS CAMHS services around the UK, with teams made up of nurses, therapists, pyschologists, support workers and social workers, as well as other professionals.
BBC Bitesize - Feelings and Emotions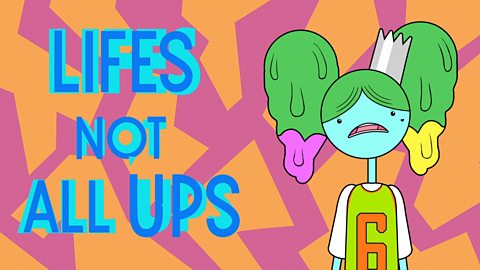 Supporting Parents in talking to your Child about Mental Health
Senior Mental Health Lead: Miss Furlong
Wellbeing Champion: Mrs Scott
Designated Safeguarding Leads: Mr Rowan, Mrs Holmes, Mrs Scott and Mrs Morson.
Inclusion Manager: Miss Dobson
Get Help!
We hope you can always talk to your parents, teachers or trusted adults if something s worrying you, but if you need to ask for help or advice on your own, Childline can be a good place to start.
Did you know that you can talk to someone online or over the phone - it is quick, easy and confidential.
Northorpe Hall
Northorpe Hall often offer courses which parents can book for themselves: check out the latest newsletter by using the link below.
Childline Kids
Childline have launched an area on their website specifically for children under 12. Childline Kids has child-friendly advice on many topics; from family and relationships to school worries, self-esteem and bullying. It also features games and videos providing a fun and reassuring, safe space for children online. Find out more at childline.org.uk/kids
NSPCC Mental Health Advice
Mental illness and thoughts of harm can affect anyone, of any age, of any background, at any time. Like with physical illnesses, people don't choose to have a mental health problem.
It can be difficult to know if a child is suffering as they often keep it to themselves. The NSPCC can offer advice on how best to support your child.
Useful Books
What to Do When You Worry Too Much: A Kid's Guide to Overcoming Anxiety (Paperback – 31 Oct 2005)

Have You Filled a Bucket Today? A Guide to Daily Happiness for Kids (Paperback – 5 Dec 2013)

What's Going On Inside My Head? Starting conversations with your child about positive mental health (Hardcover – 21 Feb 2019)